OpenStreetMap Badges and Leaderboards
Estimated

1 min read
By
Marc Farra
on
OpenStreetMap now has real-time user analytics. We've rolled user profiles and leaderboards into Missing Maps, a project to map the most vulnerable places in the developing world on OSM.
Get your badges!
Badges reward users for different types of contributions, such as the number of buildings created or kilometers of road added. Every OSM user who contributes to a Missing Maps project now has badges for progress tracking.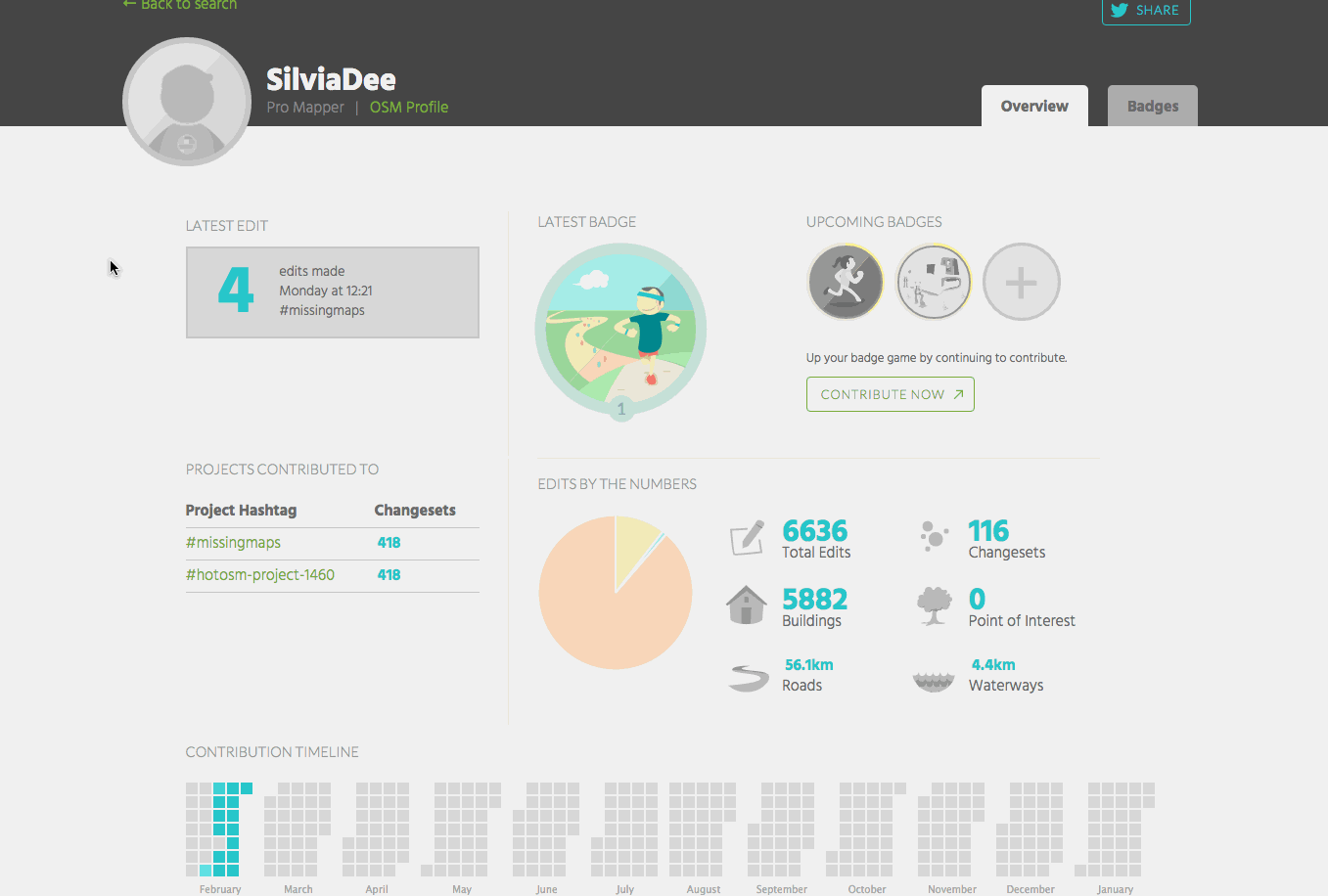 Track your mapathons with leaderboards
Live leaderboards allow you to track contributions in real-time. They are great for powering a mapathon or tracking an activation. OSM users can now compare their contributions on live leaderboards.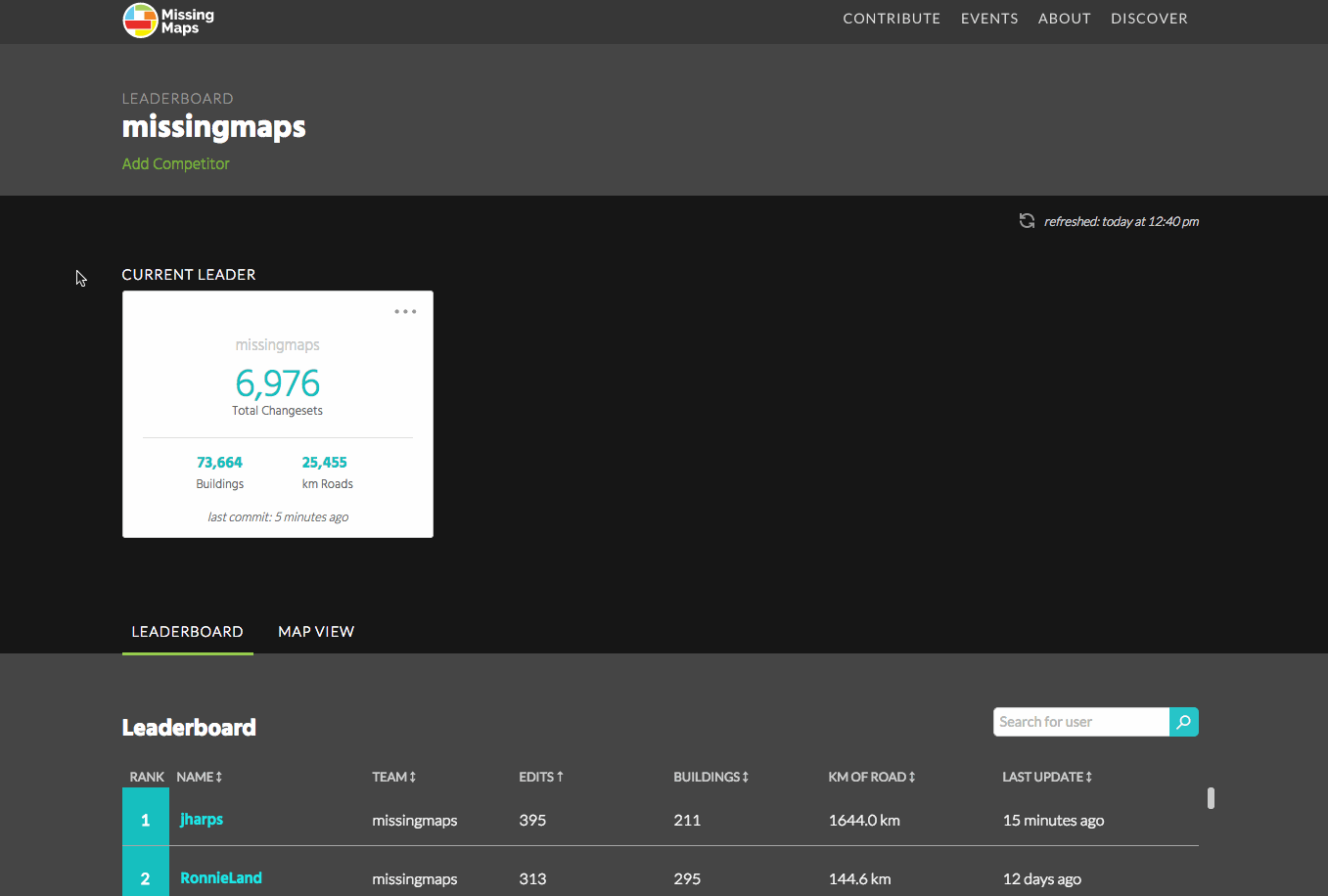 Working with the American Red Cross we developed the infrastructure to make real-time analytics work. Since 2014, Missing Maps volunteers have made more than 22 million edits. Every contribution with a #missingmaps hashtag is now tracked in real-time. The infrastructure that powers Missing Maps has the potential for application at scale across OSM.
The implementation code is all open source on GitHub and builds on our previous work on real-time OSM tracking. We hope to roll out badges and leaderboards to more corners of OSM soon.